This project was written for the DeveloperWeek NYC Hackathon for a project judged by TomTom.com. All code and assets were developed by Patrick Kellogg from 8:00 am Tuesday June 19, 2018 until 2:00 pm Wednesday June 20, 2018. This website looks best under Firefox or IE (instead of Chrome).
"I live one block away from Madison Square Park, and I have grown to love it. Madison Square Park is the home of many amazing things - from the National Museum of Mathematics to Shake Shack's flagship restaurant. Some things that were started/invented here include: the ASPCA, the Manhattan cocktail, the suffragette movement, and modern baseball rules...
At the same time, I really hate history. I had too many bad teachers in school who taught a long list of dates and names. History was something to be memorized - not understood. So, with this project, I want to create a journey for students. They can travel backwards and forwards in time, and learn about Madison Square park as if they were really there."
Click on a point in the map below to start your journey: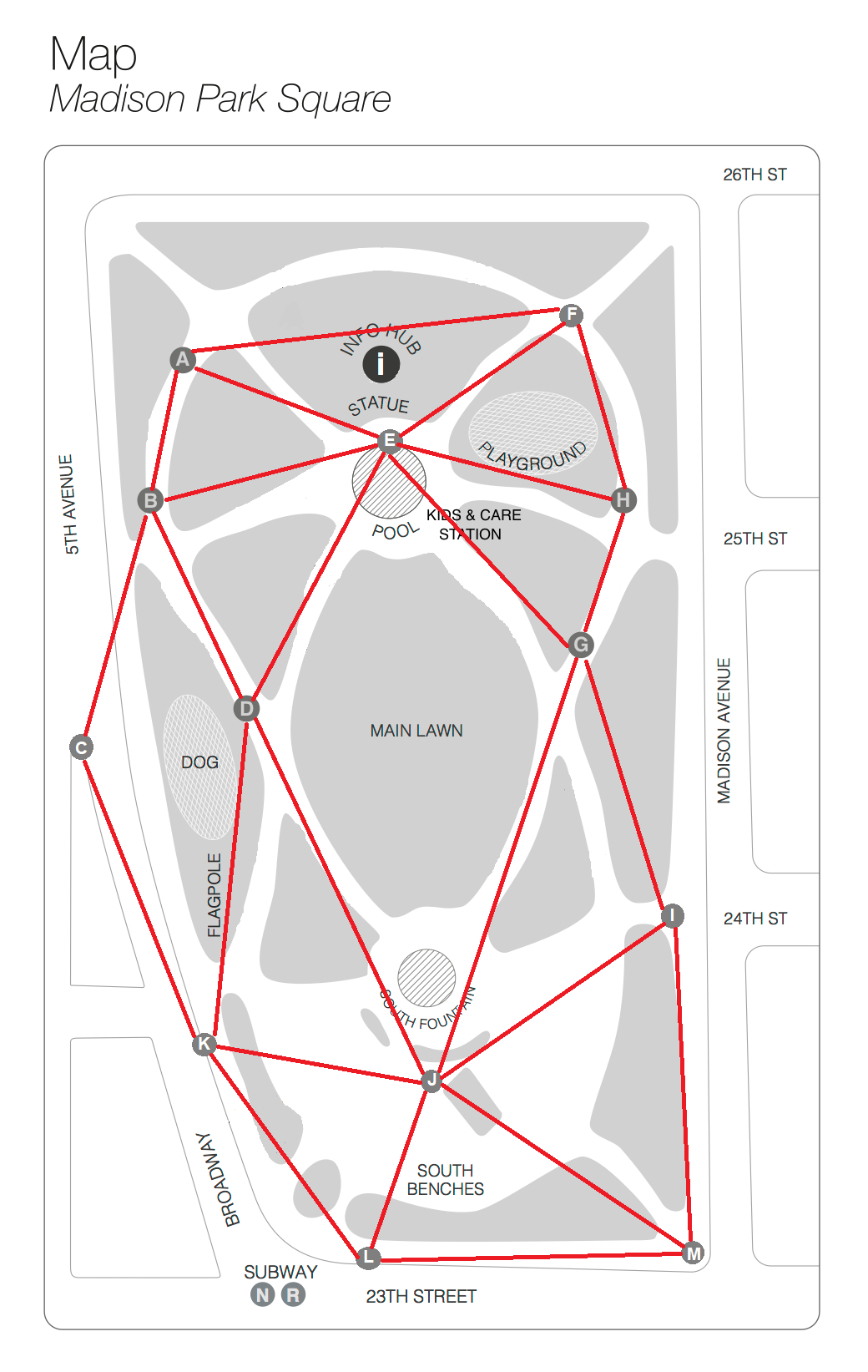 A. International Toy Center
B. Fifth Avenue Hotel
C. General Worth Square
D. Eternal Light
E. Admiral Farragut Memorial
F. The New York Merchandise Mart, The Appellate Division Courthouse, New York Life Building
G. Star of Hope
H. Met Life North Building
I. The New York Met Life Building
J. Shake Shack, Statue of William Seward, Statue of Roscoe Conkling
K. Eataly, Corporal Thompson's Madison Cottage, Franconi's Hippodrome, Fifth Avenue Hotel
M. The Met Life Tower, Wonder Drugs Fire
L. The Flatiron Building, St Martin's Press, The Socialist Labor Party, (Daily Bugle building), 23 skidoo